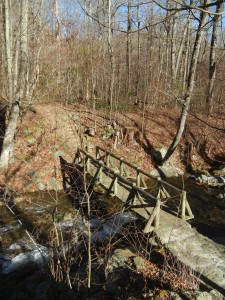 Career conversation can happen anytime and be about so much more than how to get a promotion. But I often hear people say they can't initiate them without hitting a wall.
If your  manager doesn't seem warm to the conversation…
What's your history with similar conversations? Is it always about more money or a promotion? Its good to let her know you want these, but  don't wear it out.
 Is your current work performance top notch?  If not, then the conversation needs to be about how to better use your skills, strengths or work processes so you can excel.
What's your timing? Pay attention to the issues and dynamics of the day.
Would you be thought of disloyal?
What is your goal of these conversations? You should have a plan, even if it is primarily exploration right now.
No matter what the barrier seems to be, you must consider what's in it for her? Why would she want to help you to outgrow your current job?  Some organizations, but not enough, have staff development goals to meet. Generally your growth is not a high priority unless your organization tracks and measures talent development.  Your manager's #1 priority is to get the work done, meeting/exceeding her own goals.
4 career conversation starters are:
Am I doing everything you need me to do to meet your goals?
How else can I help?
What could I learn (software, process, procedure) that would help you focus on other things?
Propose what you want to learn and outline how it could improve, streamline and achieve dept/organization goal.
In my next blog, I'll explore starting career conversations with others, not your manager.
What are other barriers to your career conversations?