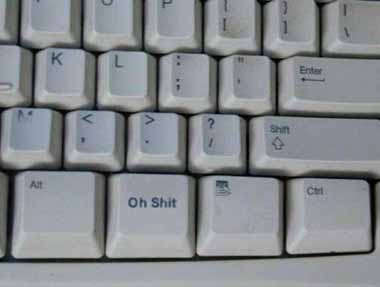 Expert      Go-to Person      Experienced         Seniority
These are terms we earn when we've mastered a subject, process, task, etc. This mastery comes through formal education, trial and error, practice as well as time-in-task. When this knowledge is valued (someone pays you money) you have job security.  Until….
Tragedy! New equipment is brought in that doesn't use your expertise; the new business strategy drops your business unit (expertise); another business is acquired which has others with your expertise; you have a life-change event or new management requires knowledge sharing.
This can be maddening to learn that all your hard-earned knowledge is no longer valued or is to be handed off to someone who hasn't learned like you did. So what can you do about it?  What are your choices (and their consequences)?
To put a positive spin on it, sharing your experience is another way to enhance your credibility and value with your employer. It could even propel you from your current job into another one.
Try this: list your know-how on individual cards or sticky notes.  Use them as puzzle pieces and move them around to create different (even weird) combinations.
Beyond the usual example of becoming an instructor, you could find yourself managing a new project or program based on your expertise and resources. Use this as a opportunity to create a legacy.  Leverage both your knowledge of tasks and process to create something new that intrigues and juices you.