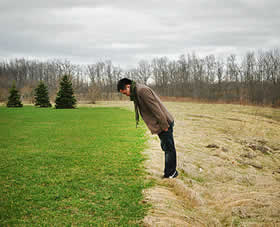 You're doing great work, got a good performance review, but you want to be promoted and keep your career moving. Your boss says she needs you to do the job she hired you for. You have to "pay your dues."  What does that mean?!?
So you're stuck.  Should you look for a new job?'
Before you quit, try a different conversation with your boss.  Check your assumptions – and hers – about what you can do to stay challenged and move up.
We all use euphemisms as a short-hand communication. Both parties may not define the term the same way. Be specific about what you want to stay challenged and move up. Is it more money? Is it different type of work? More responsibility or authority? Different people? What will satisfy your itch? Don't make your boss be a mind reader.
Avoid assuming what your boss means by "pay your dues." Ask what specific things should you gain with more experience in this current role. Encourage your boss to be honest and not shy about delivering uncomfortable feedback. Be open to hearing feedback that may feel uncomfortable and ask for specific examples. (Communication skills often top the list.)
Your boss may need to get some return on her  investment in training you by having the you deliver consistent results for a couple of years before moving on to a bigger role – forcing the boss to have to train someone new all over again. What can you do to make this easier? Hint: Tap a colleague to know how to do your work when you are on leave.
Make an appointment with your boss to map out a plan to satisfy as many of both your needs as possible.  Many organizations offer an Individual Development Planning tool that can be helpful.